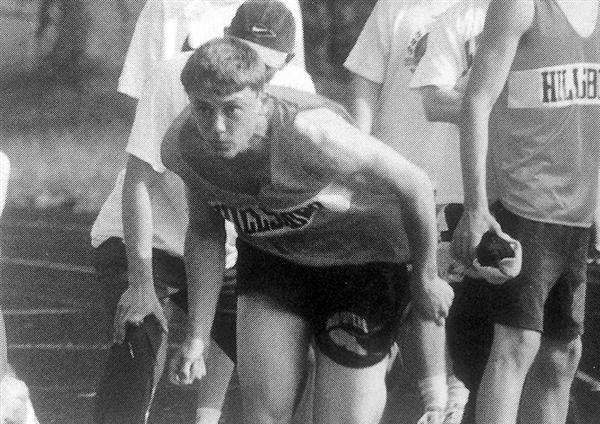 In recognition of

Shane Cress, Class of 1998

on his induction to the

Hillsboro High School

Athletic Hall of Fame

September 12, 2015
A 1998 graduate of Hillsboro High School, Shane Cress may be the fastest man to ever run at the school.

He still holds the school record in both the 100 (10.92 seconds) and the 200 (22.36 seconds), both medal performances at the Illinois High School Association (IHSA) state finals in 1997.

Cress qualified for state three times, as a sophomore, junior, and senior in 1996, 1997, and 1998.

In 1997 as a junior, he placed second in state in the 100 and third in the 200. As a senior in 1998 he finished fourth in the 100.

In college, Cress was the National Christian College Athletic Association (NCCAA) national champion in the 200 during his junior year in 2001 at Greenville College, and ran a leg on the NCCAA national champion 4x100 teams in 2000 and 2001 at Greenville College. He was a part of Greenville's national championship teams as a junior and senior in 2001 and 2002.
Last Modified on September 20, 2015