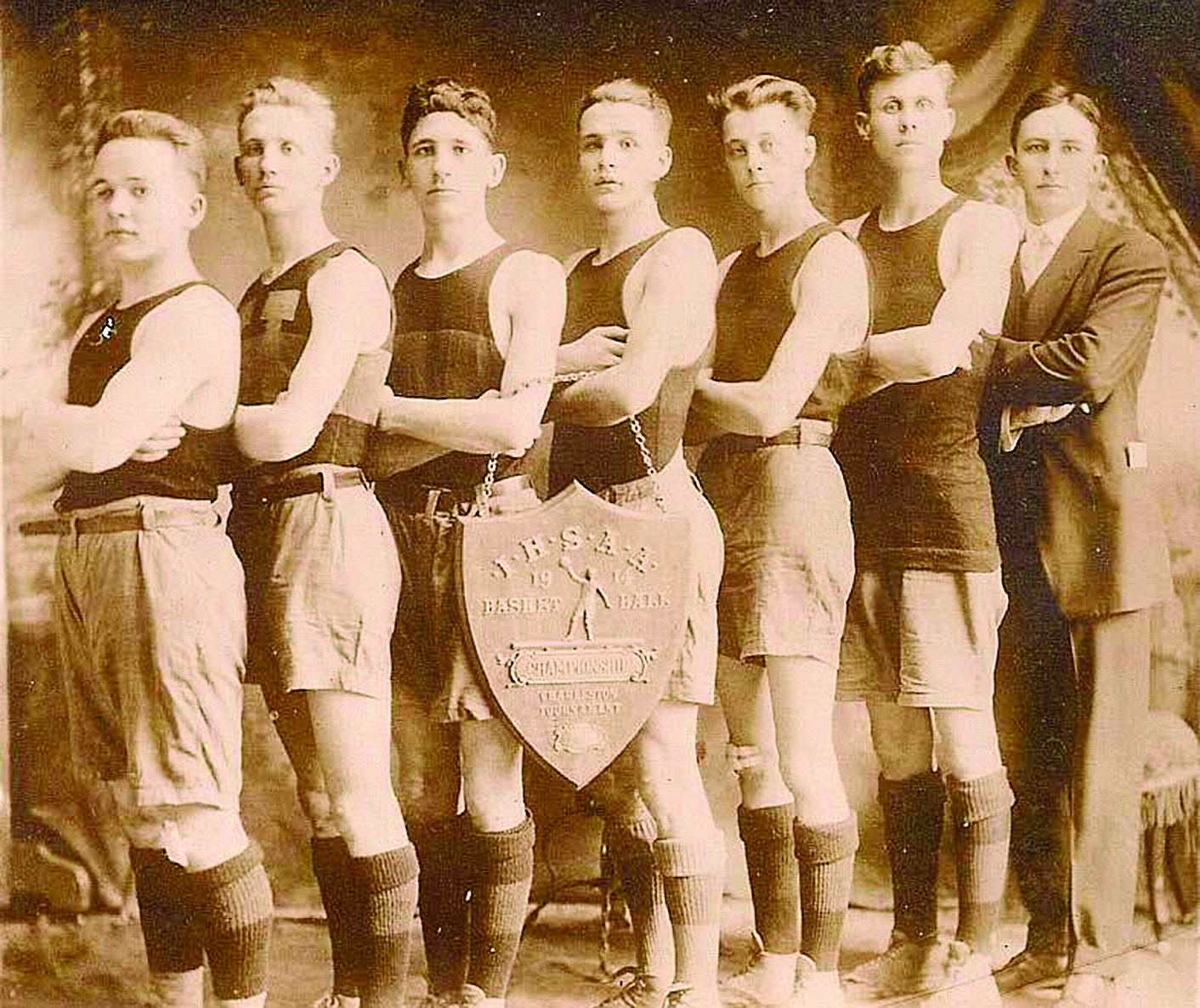 In recognition of
State Champion Boys Basketball Team, 1914
on their induction to the
Hillsboro High School
Hall of Fame
September 6, 2014
1914 Boys Basketball Team
Hillsboro defeated Freeport 42-19 to win the seventh boys basketball state title awarded by the then-named Illinois High School Athletic Association (IHSAA).

It was Hillsboro's eighth season of boys basketball, and the team entered the post-season with a 9-5 record with wins over Greenville, Gillespie, Litchfield, St. Louis McKinley, Eastern Illinois University JV, Charleston, and Edwardsville.

Hillsboro headed east for the post-season district tournament at Eastern Illinois University and defeated Chrisman 59-17, Neoga 71-15, Shelbyville (whom they had lost to by two points earlier in the season) 46-21, and Robinson 39-35 to advance to the state tournament in Decatur.

At state, Hillsboro defeated Granite City 43-40 in the quarterfinals, Evanston 37-31 in the semifinals, and pounded Freeport (who went on to win the state championship the following year) 42-19 to finish the state championship season with a 16-5 record.

Chester Guthrie, who scored 24 points in the three games at state, was named to the all-tournament team. He was Hillsboro's third leading scorer at state. Eugene Seymour scored 54 points in the three games and Ira Henemeyer scored 28. They were joined on the team by Ed Elledge, Brenton Marland, and Wilbur Kortkamp. The team was coached by David O. Kime, who was 21-12 in two seasons at Hillsboro.
Last Modified on September 20, 2015