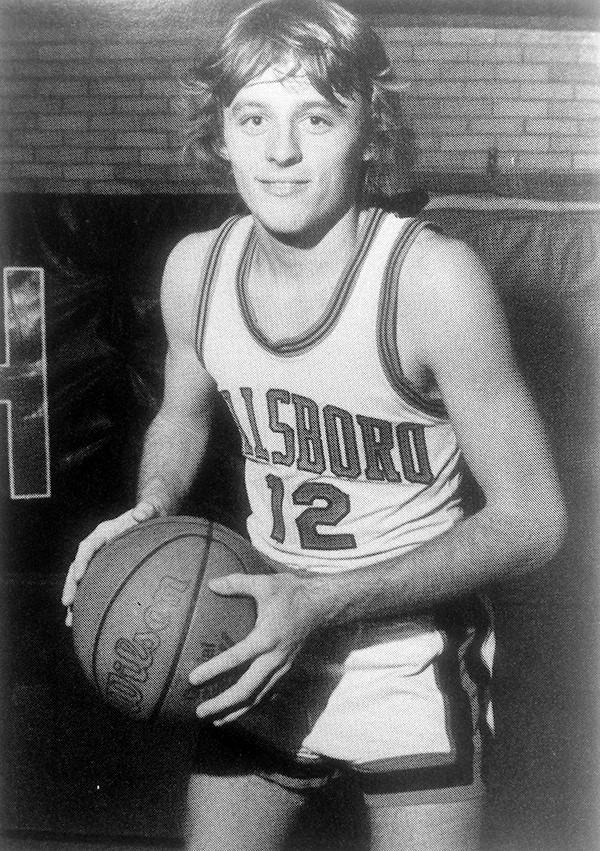 In recognition of

Brian Pesko, Class of 1980

on his induction to the

Hillsboro High School

Athletic Hall of Fame

September 12, 2015
Brian Pesko graduated from Hillsboro High School 35 years ago with the class of 1980, but with 109 seasons of basketball now in the books, his fingerprints remain all over the record books.

With 1,477 career points, Pesko is sixth in all-time scoring at Hillsboro High School. He is the school's career leader in assists with 313 and steals with 250, and holds the single-season Hiltopper scoring record with 694, a 25.7 average during his senior season.

That year he made both the UPI and Chicago Sun Times all-state teams, made the Springfield State Journal-Register all-area team, was the Class A Decatur Herald & Review player of the year, and was the MVP of the Illinois Basketball Coaches Association all-star game.

Pesko's basketball prowess didn't end when he graduated from high school. He was team MVP at Lincoln Land Community College in Springfield both years he was there and remains their all-time leading scorer with 1,427 points. He was inducted into the school's hall of fame in 1986.

From there he transferred to Central Missouri State where he led the team in assists, steals, and free throw percentage both years he was there, 1983 and 1984, and won an NCAA Division II national championship with the Mules in 1984. That season he was MVP of the Midwest Regional and was on the Final Four all-tournament team. His national championship team was inducted in the Central Missouri State hall of fame in 2005 and he was inducted as an individual in 2014.

After earning his degree, he taught and coached basketball and baseball at Witt High School for five years, from 1985-1990, before going to work at Nokomis High School where he has taught and coached for the past 25 years.

After coaching freshman basketball for Nokomis for five years, he has been JV coach for the past 19 seasons compiling a 265-49 record. He has coached varsity baseball for the Redskins for 24 years compiling a 446-242 record and winning 10 conference titles and eight regional championships.
Last Modified on September 20, 2015