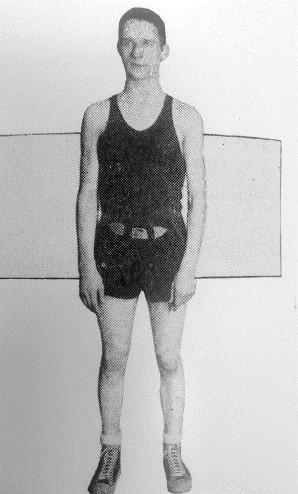 In recognition of

Bertie Smith, Class of 1926

on his induction to the

Hillsboro High School

Athletic Hall of Fame

September 12, 2015
Robert "Bertie" Smith, class of 1926, went to the Class B state track meet in the mile in 1924 along with his Hillsboro teammate Pat McClurg who was inducted into the hall of fame last year. In the state finals, Smith led the first three laps of the four-lap event, ended up finishing fifth while McClurg won the state championship.

The following year, though, Smith returned to the state and finished second in the mile.

During the season, he set records at both the Washington University track meet (4:44) and the Montgomery County track meet (4:48.4). He was also captain of the football team and on a Hillsboro basketball team that finished the season with a 12-4 record.
Last Modified on September 20, 2015