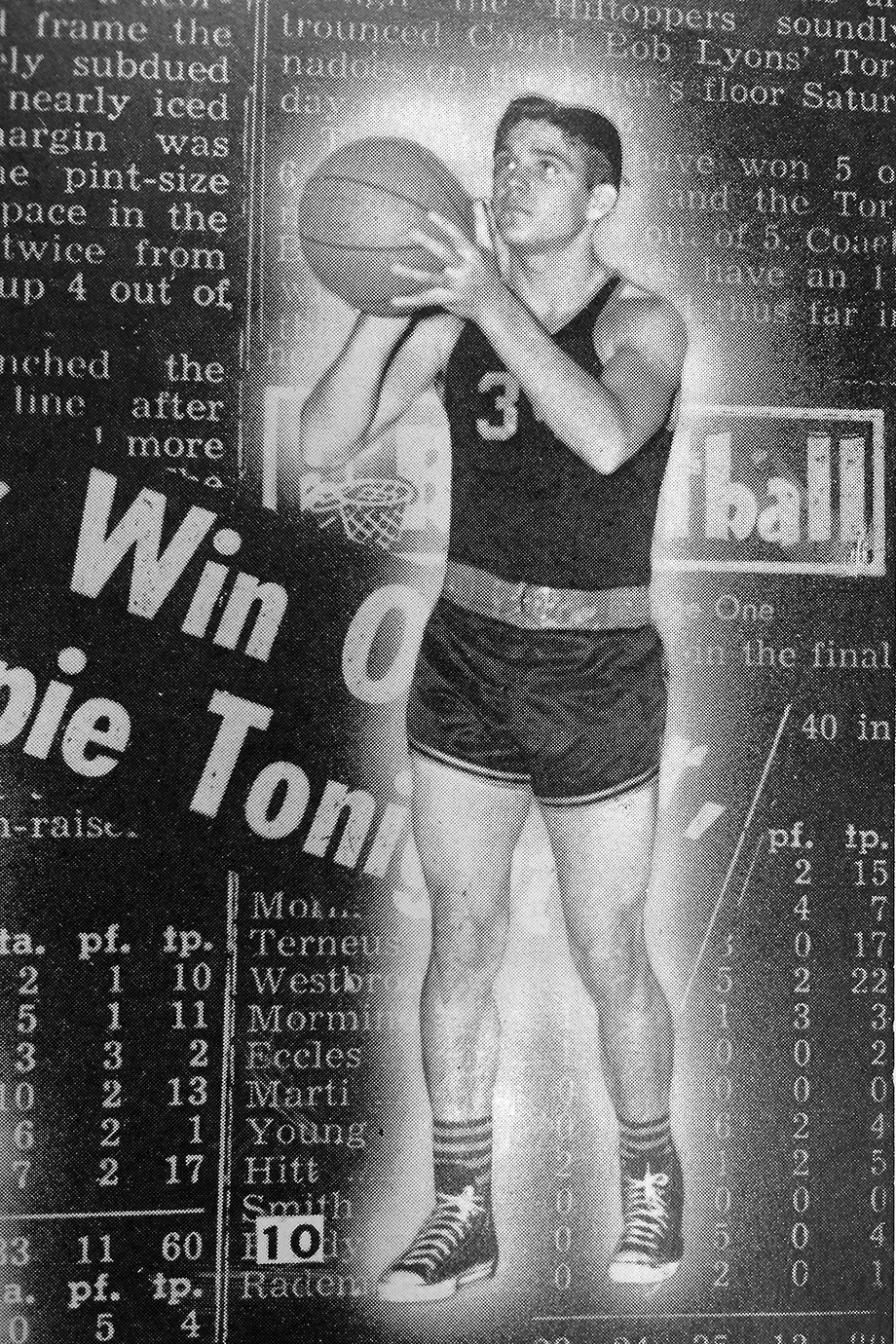 In recognition of
Walter Westbrook, Class of 1954
on his induction to the
Hillsboro High School
Athletic Hall of Fame
September 6, 2014.
Hillsboro High School class of 1954 graduate Walter Westbrook was a three-sport star in football, basketball, and baseball in high school.

He was leading scorer on one of the most magical basketball teams in Hillsboro High School history, the 1953-54 team that ended the regular season with a 7-16 record but made an impressive run to the state tournament. They defeated Gillespie, Carlinville, and Mt. Olive to win the regional championship, then Lincoln and Springfield Cathedral to win the Springfield Sectional. The season came to an end with a 12-17 record following an overtime loss 57-52 overtime loss to Jacksonville at state.

He went on to star on the baseball field on an athletic scholarship to Southern Illinois University at Carbondale where he became the first Saluki to win the triple crown in 1961, earning team MVP, all-conference and all-American honors that year.

He went on to work as assistant principal and head football coach at Cahokia High School in the late 1960s and early 1970s until his untimely death at age 38 in October 1973. He died of a heart attack playing a pick-up basketball game in Belleville with area coaches.
Last Modified on September 20, 2015