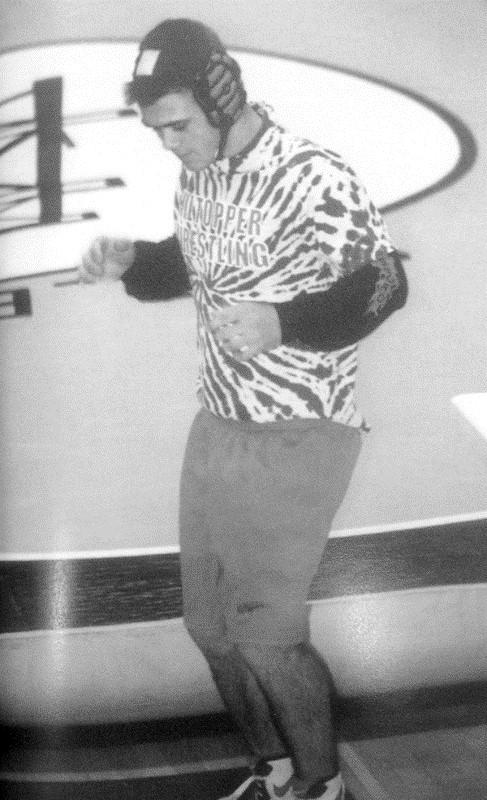 In recognition of

Adam Beeler, Class of 2003

on his induction to the

Hillsboro High School

Athletic Hall of Fame

September 12, 2015
A member of the Hillsboro High School class of 2003, Adam Beeler medaled at state in two sports.

In wrestling, he compiled a career 130-15 record and qualified for state all four years, finishing fourth in 2001 and second in 2003.

In 2001 as a sophomore, he competed on the state mats in the Class A 119-pound class, Beeler defeated Nic Wright of Bismarck-Henning 8-2 in the quarterfinals before falling to Mike Grimes of Lombard Montini, the eventual state champion, 5-2 in the semifinals. He then defeated Matt Allen of Hoopeston 11-0 before falling to Mike Olson of Sandwich 6-3 in the third place match to finish his sophomore season with a 36-5 record.

Beeler advanced to state as a senior in the Class A 135-pound class and opened with a 9-6 win over Victor Beltran of Sandwich in the quarterfinals. He defeated Vince Colletti of Lombard Montini 7-4 in the semifinals, but fell to Brett Lockwood of Wilmington 7-6 in the state championship match to finish his senior campaign with a 38-2 record.

In golf, he finished 15th in 2001 to earn a state medal, and helped his team finish second in state in 2003. That team–Beeler, John Major, Nathan McDice, Phil McLaughlin, Derek McCammack, and Chad Zimmerman–finished only two strokes behind Effingham St. Anthony for the state championship.
Last Modified on September 20, 2015