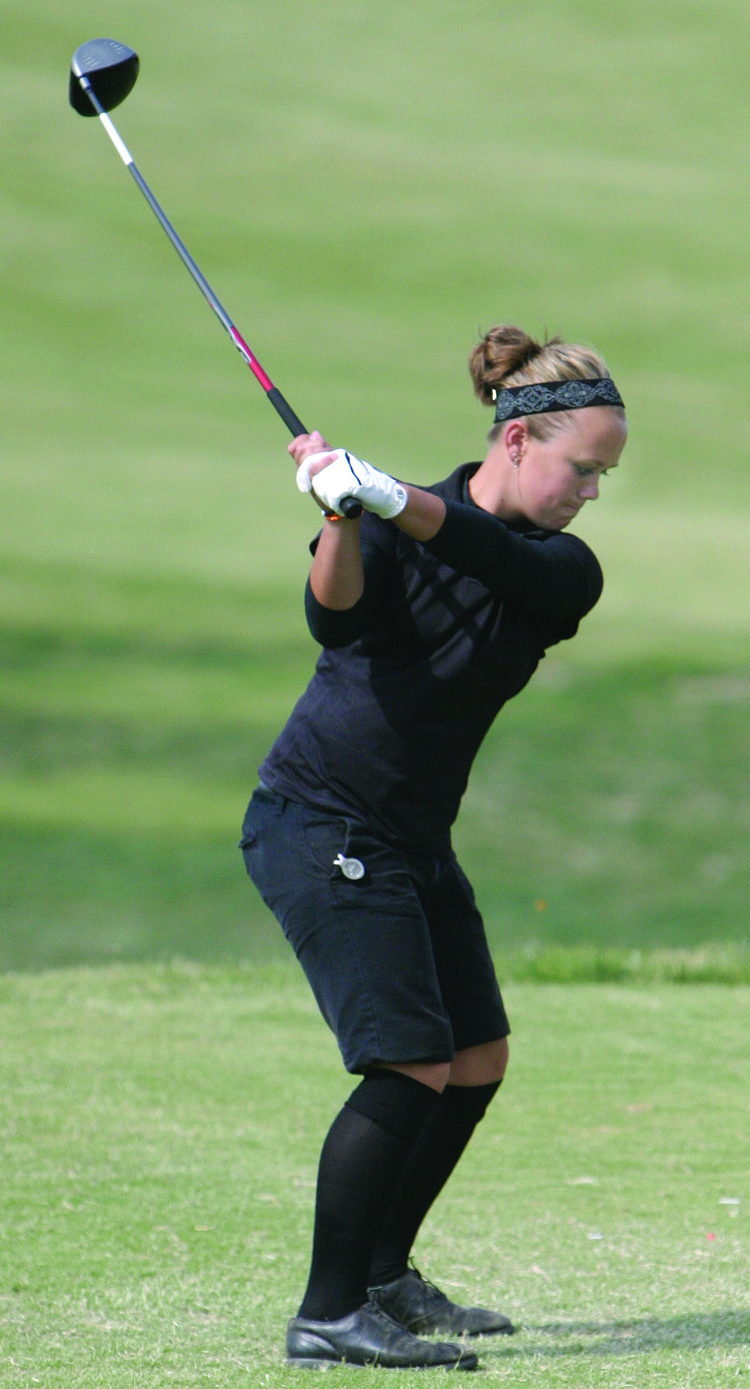 In recognition of
Brooke (Beeler) Lynch, Class of 2007
on her induction to the
Hillsboro High School
Athletic Hall of Fame
September 6, 2014
Brooke Beeler, a Hillsboro resident who married Nathan Lynch earlier this summer, won the 2006 IHSA Class A golf state championship.

Beeler won her conference championship all four years in high school and also qualified for the state tournament all four years, finishing out of the top ten only once–and that was 11th.

As a freshman in high school, she shot a 163 at the one-class state finals to finish tied for 10th. She shot a 155 the following year, also in a single-class field, to finish 11th.

During the 2006 state finals, the first two-class state tournament in girls golf, Beeler shot a four-over-par 148 for a five-stroke state championship win.

The following year as a senior, she shot a 153 to finish third.

Her high school career included an IHSA low round of 65 during the sectional tournament at Oak Terrace in Pana.

She attended Texas Christian University on a golf scholarship where the made the all-Mountain West Conference team three years. She had 18 top-20 finishes, including a win at the Alamo Invitational in San Antonio, TX.

GolfWeek named her among the top 50 collegiate women to watch during the 2011-12 season, and she earned a bronze medal with Team USA during the world University Games in Shenhzen, China.

She currently works for her family's business, G&M Vending, and is an LPGA teaching apprentice golf professional.
Last Modified on September 20, 2015