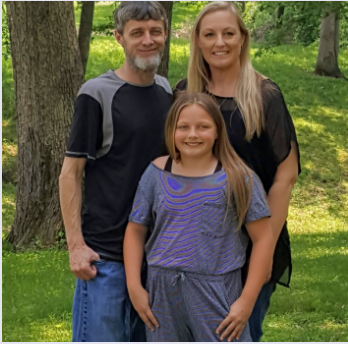 Phone: 217-532-6994
Email:
Degrees and Certifications:
Early Childhood Education with Endorsements in Early Childhood Special Education
Mrs.

Elise Kindernay
About Me
My name is Elise Kindernay. I grew up here in Hillsboro. I am married to Andy Kindernay. He is the administrator of a nursing home in our area. We have a 13-year-old daughter, Albany. She is heading back for her final year of Jr. High, going into 8th grade. We spend most of our time chasing her from sporting event to sporting event. She loves them all! I am from a family of educators. My parents were both teachers here in the Hillsboro School District. My dad, Larry Hindle, taught High School Science & Math. My mom, Nancy Hindle, taught Kindergarten, 1st and finished her career teaching 2nd grade in Coffeen.
Education
I started my teaching career 19 years ago at Aviston Elementary School, as a self-contained Early Childhood Special Education teacher. After 2 years there, I got hired at Ball-Chatham Elementary as an Early Childhood Special Education teacher within their Pre-K program. I was at Ball Elementary for 3 years. When Albany was born, I wanted to be closer to home. I was hired here at Beckemeyer in 2009. I have been teaching Kindergarten for 13 years.
Teaching Style
As a teacher, I teach my students to be independent and to love learning by creating a great balance of hands-on activities, technology, and independent work. I work hard to build a community of learners in our classroom. I encourage them to be independent problem-solvers, both socially and academically. I believe in the power of play for young children! The main rule in our classroom is "The Golden Rule". Treat others how you would want to be treated.
Last Modified on August 14, 2022